Happy Holidays
As we celebrate our 34th year of service, we wish to extend our holiday greetings to you.
Genetic Counselor Awareness Day
November 14th is Genetic Counselor Awareness Day. Genetics Center's licensed and board certified genetic counselors provide valuable information regarding genetic risks and genetic diseases. They become familiar with an individual's personal and family history to determine whether genetic testing may be appropriate. They also ensure…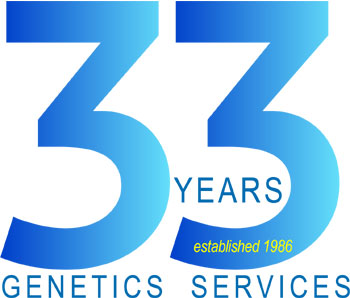 Since 1986, Genetics Center has always maintained a commitment to patient care and excellence in laboratory testing.
With the unwavering support of our patients and referring physicians, Genetics Center has matured into a premier laboratory and clinical services provider. Our laboratories have an extensive molecular and cytogenetic test menu that includes BRCA and a full cancer panel plus many other tests by next generation sequencing (NGS), microarray, single gene and known mutation testing, FISH analysis, various cytogenetic studies, and identity/paternity testing. Genetics Center is focused on providing services relating to human genetics.