Due to COVID-19 (Coronavirus), some patients may elect to have a telecounseling session.&nbsp&nbsp&nbsp&nbsp&nbsp
Debido al COVID-19 (Coronavirus), algunos pacientes pueden elegir teleconsejería.&nbsp&nbsp&nbsp&nbsp&nbsp
Genetics Center is open and here to serve your clinical and laboratory needs during this unprecedented COVID-19 pandemic. Our in-house laboratory remains in full operation 7 days a week. Our patients and clients remain our top priority, and we are taking additional steps to ensure continuity of our services and everyone's safety, including the availability of telecounseling and videocounseling to our patients.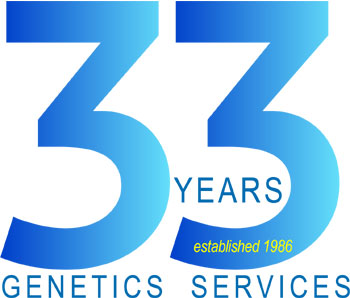 Since 1986, Genetics Center has always maintained a commitment to patient care and excellence in laboratory testing.
With the unwavering support of our patients and referring physicians, Genetics Center has matured into a premier laboratory and clinical services provider. Our laboratories have an extensive molecular and cytogenetic test menu that includes BRCA and a full cancer panel plus many other tests by next generation sequencing (NGS), microarray, single gene and known mutation testing, FISH analysis, various cytogenetic studies, and identity/paternity testing. Genetics Center is focused on providing services relating to human genetics.